Last minute offers: Book your holiday in Freudenstadt in the Black Forest
last minute available rooms and suites in the Hotel Gruener Wald
Especially in times like easter and christmas and also in other seasons, our 4 star superior hotel Grüner Wald may be booked up. But maybe there are still some rooms, suites or special holiday offers left. Sometimes, other guests have to cancel their vacation. So take your chance for your last minute holidays in our hotel in Freudenstadt in the black forest.
Last Minute Rooms and Suites
Safe your room right now!
In the following area you'll find all rooms and suites that are bookable for the next few days. Which do you prefer?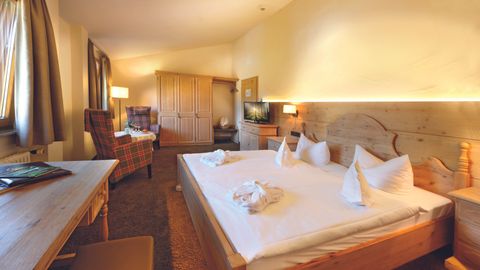 Double room category A
Room size: 22 m2
11/30/2023 - 12/01/2023
(1 night)
€ 326.--2 Guests
11/30/2023 - 12/01/2023
(1 night)
€ 200.--2 Guests
12/03/2023 - 12/08/2023
(5 nights)
€ 1,380.--2 Guests
12/03/2023 - 12/08/2023
(5 nights)
€ 1,000.--2 Guests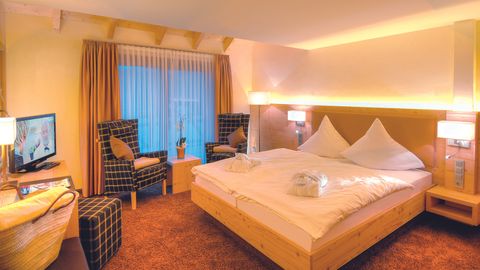 Double room category B
Room size: 25 m2
11/30/2023 - 12/01/2023
(1 night)
€ 336.--2 Guests
11/30/2023 - 12/01/2023
(1 night)
€ 210.--2 Guests
12/03/2023 - 12/05/2023
(2 nights)
€ 572.--2 Guests
12/03/2023 - 12/05/2023
(2 nights)
€ 420.--2 Guests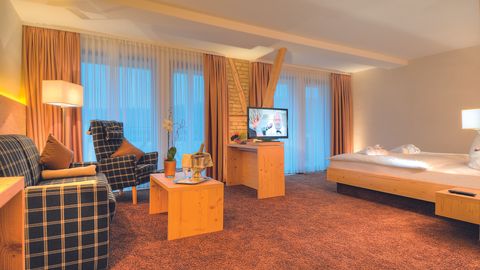 Doubel room category E
Room size: 36 m2
11/30/2023 - 12/01/2023
(1 night)
€ 362.--2 Guests
11/30/2023 - 12/01/2023
(1 night)
€ 236.--2 Guests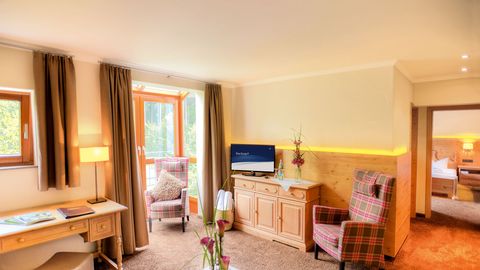 Double room category D
Room size: 36 m2
11/30/2023 - 12/01/2023
(1 night)
€ 230.--2 Guests
11/30/2023 - 12/01/2023
(1 night)
€ 356.--2 Guests
Last Minute Family Rooms & Family Suites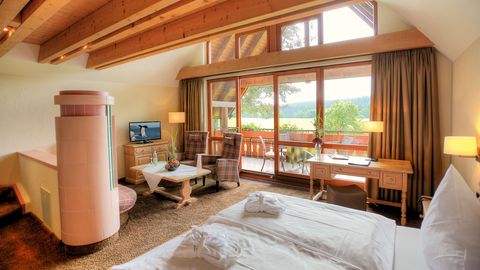 Family apartment
Room size: 75 m2
11/30/2023 - 12/01/2023
(1 night)
€ 270.--2 Guests
11/30/2023 - 12/01/2023
(1 night)
€ 396.--2 Guests
12/03/2023 - 12/08/2023
(5 nights)
€ 1,730.--2 Guests
12/03/2023 - 12/08/2023
(5 nights)
€ 1,350.--2 Guests
Last Minute Suites & Junior Suites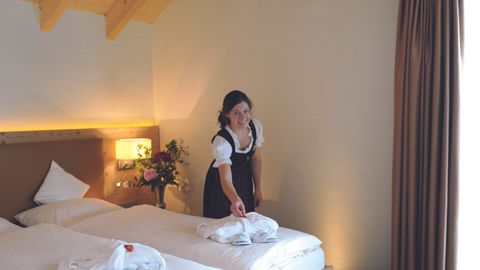 Junior suite category F
Room size: 42 m2
11/30/2023 - 12/01/2023
(1 night)
€ 372.--2 Guests
11/30/2023 - 12/01/2023
(1 night)
€ 246.--2 Guests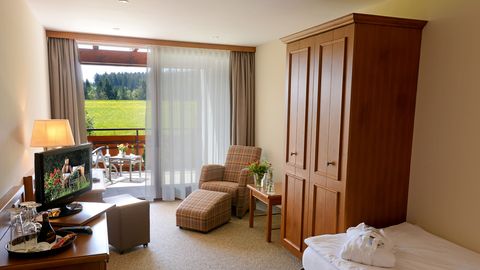 Single room with balcony
Room size: 18 m2
11/30/2023 - 12/01/2023
(1 night)
€ 115.--1 Guest
11/30/2023 - 12/01/2023
(1 night)
€ 178.--1 Guest
12/03/2023 - 12/05/2023
(2 nights)
€ 306.--1 Guest
12/03/2023 - 12/05/2023
(2 nights)
€ 230.--1 Guest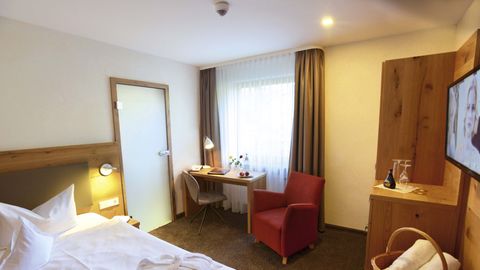 Single room
Room size: 15 m2
12/03/2023 - 12/06/2023
(3 nights)
€ 429.--1 Guest
12/03/2023 - 12/06/2023
(3 nights)
€ 315.--1 Guest
12/03/2023 - 12/04/2023
(1 night)
€ 168.--1 Guest
12/07/2023 - 12/08/2023
(1 night)
€ 105.--1 Guest